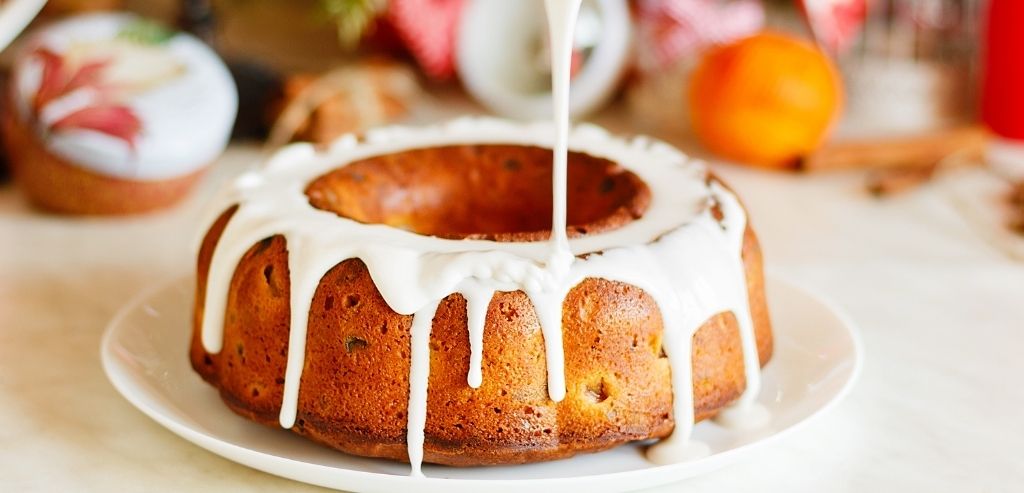 Ingredients
Cake:
3 eggs
1 1/4 cup Lot22 Butter Olive Oil
1 cup 2% Milk or Oat Milk
1 1/2 cup sugar
2 cups all purpose flour
3/4 teaspoon baking soda
3/4 teaspoon baking powder
1 teaspoon salt
Glaze:
1 cup powdered sugar
Sliced peaches or orange peal to garnish
Directions:
Preheat oven to 350 degrees. Grease a 9 inch cake pan with olive oil. In a large bowl, whisk together eggs, olive oil and milk until well combined. In a second large bowl, whisk together the dry ingredients.

Add the dry ingredients to the wet and whisk until combined. Pour into a greased cake pan and bake for 1 hour or until the top is golden and a toothpick inserted into the center comes out clean. Let cook on a wire rack. Run a knife around the edge of the pan and invert to remove cake from pan.
In a liquid measuring cup, whisk together white balsamic vinegar with powdered sugar until smooth and syrupy. Drizzle in thin lines over the top of the cake. Scatter sliced peaches over the cake. Slice in wedges and serve.