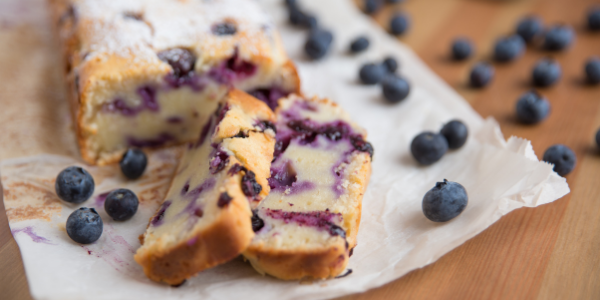 Blueberry Lemon Olive Oil Cake
Ingredients:
1 1/2 cup all-purpose flour
2 tsp baking powder
1/2 tsp salt
3 large eggs
1 cup granulated sugar
1/4 cup Italian Lemon Olive Oil
1/4 cup Arbequina EVOO 
1 lemon, zested
1 tsp vanilla extract
1/2 cup milk
1 cup blueberries
Directions
Preheat oven to 350 degrees.

Grease and flour the bottom and sides of a 9-inch spring form pan, shake out the excess flour.

Sift together all-purpose flour, baking powder and salt in a medium sized bowl.

In a large mixing bowl, whisk eggs and sugar until frothy and pale, about 2-3 minutes.

Whisk in olive oil. Stir in freshly grated lemon zest and vanilla extract. 

Stir in half of the flour mixture and milk. Stir in the remaining flour mixture and mix until smooth.

Toss blueberries with some flour, in order to prevent them from sinking to the bottom of the cake, and gently stir into the batter. Pour the mixture into the prepared pan.

Bake for 35-40 minutes until golden and a toothpick inserted in the center comes out clean.

Transfer onto a wire rack and after about 10 minutes gently remove the side of the pan. Let cool completely.Add some powdered sugar before serving. 
Blueberry Lemon Olive Oil Cake