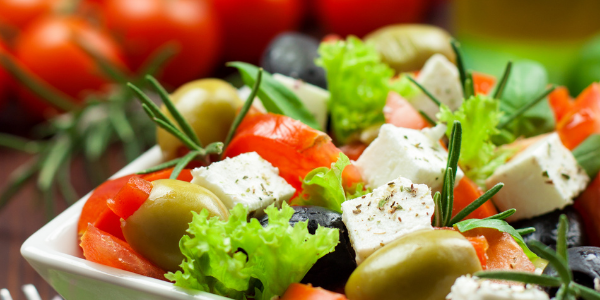 Milanese Gremolata Greek Salad
Ingredients
4 Roma tomatoes
2 English cucumbers
1-2 Red onions
1 cup pitted queen olives
1 cup cubed feta cheese
1/4 cup Milanese Gremolata olive oil
2 Tbsp Sicilian Lemon white balsamic vinegar
1/2 tsp sea salt (we like our Italian sea salt)
1/4 tsp cracked black pepper
Directions:
Chop the tomatoes into quarters.
Chop the cucumbers and red onion into 1-inch dice.
Place them all in a serving bowl with the olives and the cubed cheese, toss with the olive oil and balsamic, and season with salt and pepper.
You can serve this immediately, but it really comes into its own if you place it in the fridge for an hour to let the flavors meld.