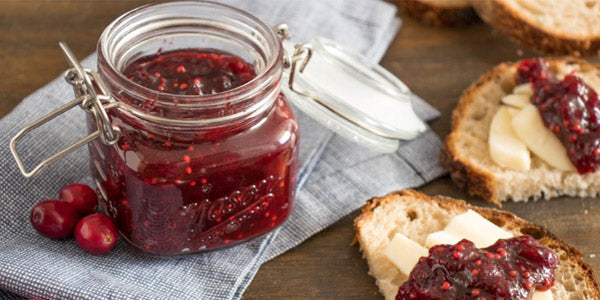 Cranberry Currant Mostarda
Directions:
Heat Herbs de Provence olive oil in a medium-large saucepan over medium-high heat. Once hot add cranberries and saute for 2-3 minutes, or until the cranberries begin to burst.
Deglaze the pan with white wine and simmer for 2-3 minutes, or until the wine reduces by half.
Stir in mustard seeds, cinnamon, ginger, clove, sugar, Black Currant balsamic and water.
Cover and continue to simmer until cranberries have softened and sauce has thickened.
Remove from the heat and set aside to cool.
Serve warm or refrigerate until ready to serve.