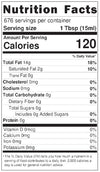 45+ Olive Oils & Vinegars
Award-winning
What makes our Olive Oil special?
We always have fresh olive oil every 6 months. Olives are only harvested once in each hemisphere. With our connections to small farms in the Southern Hemisphere, we are able to take advantage of a 2nd growing season which allows us to provide you with fresh olive oil every 6 months.
What makes our Olive Oil special?
Coratina EVOO lowered cholesterol
A necessity for my health. This Olive oil lowered my cholesterol from 289 down to 149…my doctor was shocked and was going to put me on medication. I cooked with it and also drizzled it over pasta and salads. This beats taking the medication and it tastes good too!
Awesome olive oil and great customer service!
I stopped in for the first time to check out the olive oil selection and was immediately impressed with the great customer service. On top of that, they had a great selection of olive oil and took a great one home. I highly recommend this shop.
Tasty
Love our olive oil we got from your store and the service was informational and precise! Thank you
Very good oil I like the one from Peru better than the one from Italy
I love these Olive Oils and other spices and products. I buy them as gifts for family and friends! They e,joy them too!